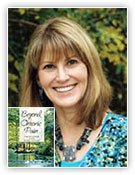 Rebecca Rengo
Listen to the Replay…
Rebecca Rengo, MA, MSW, LCSW, ACSW is a coach, psychotherapist, speaker and educator with 25 years of experience. Rebecca Rengo has master's degrees in social work and public administration. She is the President of the Missouri Pain Initiative and a member of the American Pain Society and other related health and pain associations.
During this 1-hour Virtual Book Tour, Rebecca Rengo tells the story behind her book, Beyond Chronic Pain. The book's promise is "A get-well guidebook to soothe the body, mind and spirit."
Click here to add this book to your library.
Comments
comments
Powered by Facebook Comments