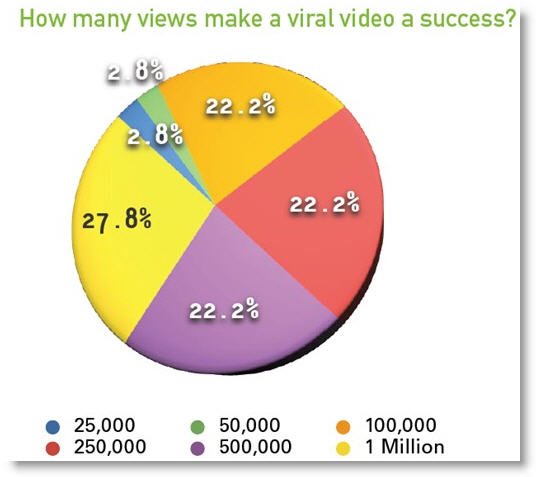 What are the key properties or elements that influence online videos to go viral?
I ask myself that question more often now that online video content (when paired with social media marketing) seems to be the fastest, easiest and least costly way to attract targeted website traffic.
Each day I consciously hunt for new videos that have lots of views, comments and "word-of-mouse" appeal … and then I add them to my growing viral video swipe file for 2010.
And that's why I'm reaching out to you now because if you and other marketers are willing to submit videos that have truckloads of word-of-mouse appeal, together we'll build a world-class viral video swipe file in 2010.
Want to hear more?
Why I'm Doing This: I believe that once we have a few dozen viral videos to review and analyze, we can more quickly and easily recognize certain patterns and properties that make video content go viral.
If you're game, then share the links to videos you've seen or created that have lots of comments and views.  Submit those link in the Reply/Comment section of this blog by Friday, May 7th.
Once I have over a dozen samples, I'll host a free, live Teleseminar later in May designed as an "open discussion" on the topic and I'll post the access information to that call on this blog.
Click here to see my most viewed video on my YouTube channel.
That video promoted Teleseminar Secrets back in 2008 and although it has over 12,000 views to date, I know I can do better because it wasn't viral.
My aim in creating this viral video swipe file is two-fold:
Develop an ongoing public swipe file we all can benefit from
Deconstruct, streamline and remap viral content patterns
I have no idea if a viral video template is even possible, but I do know that if we have enough case studies and examples (with your help), we'll all get to see at least a few patterns emerge.
As Rudyard Kipling once said, "For the strength of the Pack is the Wolf, and the strength of the Wolf is the Pack".
And that's why I'm also reaching out to my own pack of marketers, thought leaders and online publishers to seek their wisdom on this very interesting topic.
I hope you'll do the same.
Understand: I'm not seeking your conjecture or guesswork and I don't just want your opinion. I want your experience.  So do your research and come back and present your "viral video" case study when you decided to participate.
Viral Written Content
This post wouldn't be complete without discussing written content and when it comes to the written word, Steve Pavlina is one of the best at writing blog posts that go viral.
He recently taught me that viral content has these 3 properties.
Shared (sticky with high pass along value)
Remembered (familiar topics with a new spin)
Valuable (high impact for a lasting impression)
According to Steve, the virility of content is largely determined by how "sticky" and "addictive" it is for the reader.  "To do that, the content must violate the reader's expectations," he adds.
One of his most viral posts is  How to Become an Early Riser.  That's not the sort of topic I'd write about here, but that post definitely got lots of comments and traffic for Steve.
So are you ready to take the viral video swipe file challenge?  If you've read this far, I know you're at least a little curious about what makes video content go viral.
Key Point: Once you have a viral video on your hands, the next obvious step is to accelerate the viewership by using powerful syndication tools such as Traffic Geyser co-developed by my buddy, Mike Koenigs.
Traffic Geyser is a proven traffic accelerator because it syndicates your video content with ONE PUSH of a button … assuming your video content is somewhat viral to begin with.
What To Do Now: Take the "Viral Video Swipe File Challenge" and share your findings with our "pack."  I'll take any and all submissions up until Friday, May 7th .
Comments
comments
Powered by Facebook Comments