It was recently announced that all Facebook pages will be converted over to the new "Timeline" format by March 30th, 2012. Most page administrators have the ability to preview what their new page will look like, and some can even publish them now.
I wanted to take some time to share some information and resources about the update that I think you will find helpful. The first resource is a document that Click and Be Free shared on their blog last week that illustrated the various new components of the new Timeline pages. Take a look  below: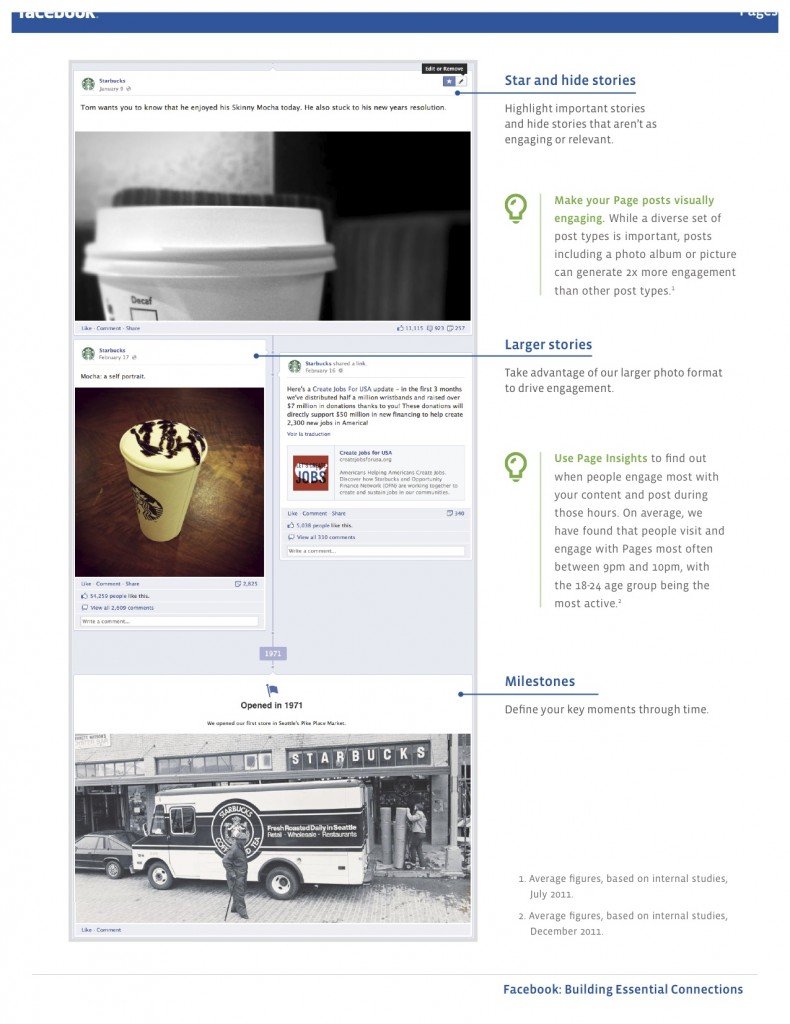 Source: http://ads.ak.facebook.com/ads/FacebookAds/Pages_Overview.pdf
The second resource I want to share with you is a great tutorial that Facebook has put together to help marketers understand how to actually use and navigate around the new Facebook Timeline pages. I strongly encourage you take some time to go through it. To do so, click on the image below:
Finally, I'd like to link to a great article that summarizes some of the most important changes marketers need to know about the pages. It's from Mashable. To read it, click here. http://mashable.com/2012/02/29/facebook-brand-timelines-changes-marketing/
What do you think about the new update? Leave a comment for me below! What questions do you have about Timeline? Ask below and I'll do my best to help. Thank you!
Comments
comments
Powered by Facebook Comments