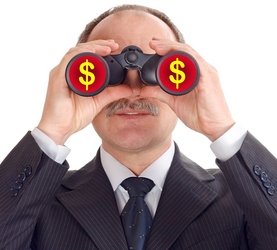 It's often said that "imitation is the sincerest form of flattery." Savvy copywriters know that it's also the way to bigger and better marketing results.
Specifically, I'm talking about spying on your competitors and using what they write to strengthen your own copy.
But a very important point here: Don't make spying the very first thing you do when copywriting.
Many copywriters spy first. Then they draft their benefits, identify frequently asked questions, brainstorm how customers are likely to consume their product or service, and do other research and writing.
I deliberately do not do this. I spy before I draft a full sales letter and before I post my copy to a web page. But I write several chunks of copy first, including my frequently asked questions, a consumption matrix, and benefits.
Here's why: If you go through the effort of writing the rough drafts of these pieces of copy on your own, you'll go through a little bit of pain. Because let's be honest: It can be painful and time-consuming to come up with the words and do the research.
But you also experience a little bit of pleasure. By drafting these chunks of copy on your own, you have something to look at. You have something physical that you've built.
Now, when you go to spy, you have a new sense of gratitude and appreciation of what your competitors have written.
Your final copy is also more your own. It's not someone else's words regurgitated in a new way. Spying should improve, not create.
For example, if you see frequently asked questions on a competitor's site, you may see questions you never even thought of. You just add those to your existing FAQs.
Or perhaps you'll see that your competitors are getting customers to consume their product in a way that you aren't using. Maybe they're selling a DVD, so how can you sell a DVD?
The key to spying is to use the keywords in the pay-per-click search engines. Go to www.GoodKeywords.com and check out the keywords that are being searched. Type these keywords into the search engine and see what competitors' sites come up.
Go to those pages and compare your competitors' copy to your own in seven areas:
FAQs
Means of consumption
Upsell
Bonus gifts
Benefits
Testimonials
Guarantee
Use this research to differentiate yourself from your competitors and craft a unique selling proposition. Remember, to make sure you are unique, you first have to know what your competitors are selling. Spying makes it easier to develop a USP – and to write powerful copy.
Remember, if you steal from many, it's called research. It's only called plagiarism if you are stealing from one.
It may seem like a subtle truth, but it is a huge distinction. I do it because I'm convinced it works. I hope you take advantage of it, too.
How do you use spying in your marketing? Post your comments below! ~ Alex
Comments
comments
Powered by Facebook Comments