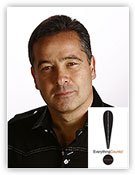 Gary Ryan Blair
Listen to the Replay…
Gary Ryan Blair is widely known as the "Goals Guy" and his forthcoming book is written for anyone who wants to extract more nectar out of their life.
During this 60-minute Virtual Book Tour, Gary reveals why "every detail counts" and why goals count and why vision counts… basically, why "EVERYTHING" counts.
He also talks about sections of his book such as Joy, Diversity, Failure, Quality, Rewards, Focus and Commitment… just to name a few.
Click here to add this book to your library.