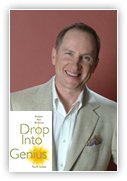 Paul Scheele
Whether you feel you "CAN" or "CANNOT" … you're right!  Find out first hand how to "drop into" your genius that has been yours since birth!
Listen to the Replay…
This is the Virtual Book Tour about Reactivation.  What is it? Why is it important?  And how can you tap into it day after day after day.
Click here to add this book to your library.
Comments
comments
Powered by Facebook Comments