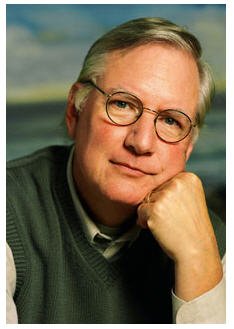 "Drivers" are key metrics that can expand (grow) or collapse (kill) your business or any business.  Critical drivers are those key metrics, tested and tracked daily, that assist you to anticipate the future.
As I once heard Tony Robbins say, "Anticipation is power."  And I agree.  When you look into the past – each day – you can predict the future of your business.
I've read many business management books over the years and one of my favorite quotes comes from Tom Peters says, "Test fast, fail fast, adjust fast."
The age-old management adage, "You can't manage what you don't measure," was probably first uttered (and discovered) by some bazaar merchant thousands of years ago in Babylon.
Yet it's still positively accurate today!
In my experience, the easiest step to improve any business to begin measuring the critical drivers in the business and then celebrate and amplify what you want to see more of.  Case closed.
For retailers like Sam's Club, a core critical driver may be the "dollars-per-square-foot" generated in each store.
For a real estate management organization like Remax, it may be the "number of new agency offices" opened each month.  For an insurance agency, it may mean the "dollars-per-policy" generated, or the "revenue-per-agent."
The species or types of critical drivers you want to measure is not nearly as important as simply sitting down with your team and making a commitment to test, track and measure what drives your business.
For my companies – Heritage House Publishing, Inc. and Heritage House Media, Inc. – I like to measure these 4 critical drivers each day:
1.   Number of new prospects (opt-ins)
2.   Number of new students (1st time buyers)
3.  Number of new multi-buyers (2nd-time buyers)
4.  Number of new affiliates signed-up (resellers)
The emphasis on "new" is intentional.  New means growth. New means expansion. And above all, new means anticipation of a brighter and more profitable future.
My good friend and colleague, James Arthur Ray is often heard saying, "You're either growing or dying." My sense of what that means as an entrepreneur is, "Your business is either expanding (growing) or collapsing (wilting or dying)."
So what about you? Which critical drivers will you begin to measure today?  Which critical drivers have you measured in the past.  Look, the simple intention to find critical drivers is driving toward measurement!
What to do now: Set aside 50 minutes of critical thinking time and decide on one (yes, just one for starters) critical driver you want to measure each day so you can experience anticipated business growth faster, better and easier.
Your comment on this post will be most appreciated.
Comments
comments
Powered by Facebook Comments