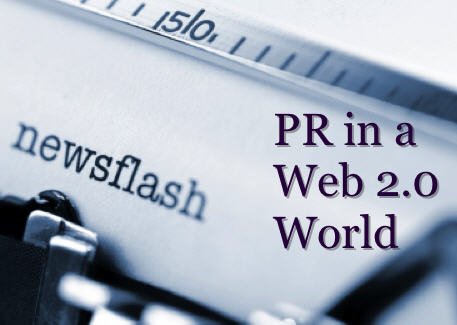 Celebrity and negative publicity often go together like hand in glove.
I'm sure you've followed the David Letterman extortion plot saga.He had affairs with female staff members and when faced with extortion he went public and admitted his failings with transparency and humor.
Letterman has received good grades in his response to the negative publicity. And his ratings are up 38% since the disclosure.And while Letterman's ethics and response have been debated at length, in this article I focus on a lesser known celebrity's response to negative publicity.
I chose this example because the issue is one more common and sympathetic: weight gain from a previously "hot" body.
Here's the headline from The Huffington Post: "Nicole Eggert Fat? Baywatch Babe Takes on Weight Critics In Funny or Die Video"
The Situation
Nicole Eggert played lifeguard Summer Quinn in over45 episodes on Baywatch, the TV show from 1992-1994.
As such, she spent many an episode in a red two-piece bathing suit and developed her own sex symbol appeal. Flash forward to today. Some 15 years later. Nicole Eggert is now 37, has had a child and not a real surprise, gained some weight.
Naturally, the tabloids shared some unflattering photos. Followed by the usual round of whispers and gossip.
At this point Nicole Eggert faced a choice on how to respond. When confronted with negative publicity there are typically three ways in which to respond…
Ignore it and hide
Be reactive and defensive (damage control)
Be proactive and go on the offensive
Nicole's Response to the Negative Publicity
Nicole Eggert chose to go on the offensive. She followed a technique that's proven successful in everything from martial arts to political strategists like Karl Rove. Turn your opponents strength against them. The video Nicole did via Funny or Die did exactly that. The thing that had glamorized her in the past, the slo-mo running down the beach effect was featured, this time to comic effect.
Of course, there is the very noticeable jiggle of a few extra pounds at work, thus skewering the "babe" imagery from the past. What's evident here is Nicole Eggert is comfortable in her own skin, even as there is a more ample supply of it compared to her Baywatch days. Nicole Eggert responded with humor and confidence to the negative publicity about her weight gain. She not only took her recent physique in stride but also in a funny and involving way.
The Results
The video made the first pages of authority sites The Huffington Post and Salon. As the Salon article stated, "The video would seem — well, if not terribly witty, then at least a nice dose of female empowerment, a move that simultaneously strikes a blow toward the tyranny of the paparrazi and places Eggert back in the public eye on her own terms."
Even more encouraging were the hundreds of comments to these stories. The tone of those comments was universal in support of Nicole Eggert and her physique as a "real woman."
Metrics from Nicole Eggert's "Fat Video" response:
Video viewed over 755,000 times in eight days
Numerous articles and stories on mainstream news and entertainment sites
A search of "Nicole Eggert" on Google shows 5 listings on the first page of Google are about the "fat" video
Conclusion and UPDATE:
I have since learned that Nicole Eggert will be starring with Kevin Federline in the upcoming season of the reality TV show, "Celebrity Fit Club." As a result, many have called Nicole Eggert's video response more of a publicity stunt than a demonstration of female empowerment.
My take? It's both. And that's OK. So what can we learn from all this? Humor, when used appropriately can be a powerful weapon in combating negative publicity. Obviously, humor needs to be used selectively. And real screw-ups need to be admitted as same. You don't use humor to make light of an oil spill, for example.
In the final analysis, when using humor, there is a risk it can backfire. But kudos to those that refuse to let others define who they are and what they're all about. Especially when the real story is more skin deep.
What is your comment on this article?
Comments
comments
Powered by Facebook Comments