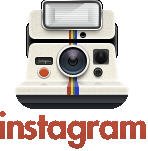 Are you using any of the free content creation mobile apps that exist within the iPhone/iPad app store and Android Market for your business?
2012 is all about sharing high-quality, unique, and original content on social media.  And it's all about visuals.
As a business owner or entrepreneur, you should be using your mobile device to create and share valuable content with your communities on social media. It's never been easier than it is now to take photos or record videos that can help spread the word about your business.
I recently started using the mobile photo sharing/editing app Instagram as a way to share news and interesting content with my communities online. Instagram is one of the most popular iPhone photo app that individuals AND brands are using this year (about 27 million users total), and it was recently announced that the Android version is set to be released soon.
Here's an example of a photo I shared as a way to get the word out about  my new membership site, MarketingOnline.com.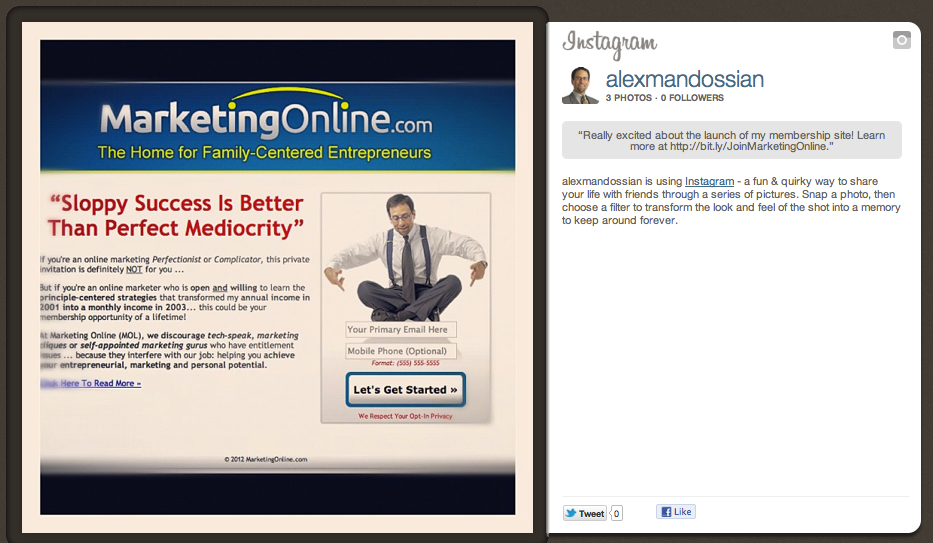 If you have a smart phone (iPhone, Android, Windows), or any other type of mobile tablet, you should be using it to create. Your online communities and prospective clients are trying to gravitate toward places and sources that can provide them with value. Be the place and be the source.
To get started on Instagram, click here.
For other photo sharing/editing apps, click here for iPhone or click here for Android.
Click the image below for access to my first and only exclusive membership site!


Comments
comments
Powered by Facebook Comments