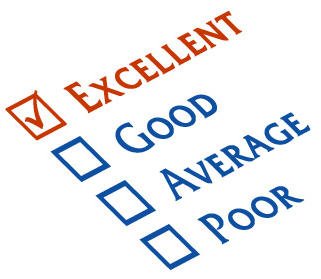 Your target market typically supports what it helps to create.  Getting your prospects and customers involved early on in any marketing campaign with online surveys, Ask campaigns or blog comments will help you build marketing momentum and expand your market reach.
In my 21+ years of marketing experience, I know of 3 types customer feedback that provide you social proof.  They are endorsements, testimonials and case studies.
When you reach out for an endorsement, testimonial or case study, you automatically impact the sustainability and organic (word-of-mouth) growth of your business.
Ever since I began my electronic marketing career in 1988, I've seen a lot confusion how endorsements, testimonials and case studies can add credibility to your business and product lines.
Many marketers use these three terms interchangeably, but I think they're not interchangeable and here's why …
1) Endorsements: the easiest of the 3 levels of support get.  It is an approval from a third-party who knows, likes and trusts you, but may not be a customer, client or student.
You can reach out for endorsements from your friends, colleagues, even family members and still maintain the authenticity required to impact your sales and profits.
As my friend Bob Burg often says, ""All things being equal, people will do business with and refer business to those people they know, like and trust."
Endorsement Example: "Alex Mandossian is my trusted advisor when it comes to electronic marketing.  Listen to what he has to say because he really knows what he's talking about."
2) Testimonials: a little more difficult to get than endorsements, but worth the effort because testimonials come from delighted customers or clients or students or patients … or whatever you choose to call them.
Testimonials works best when they're on video or audio because people watching or hearing them can sense their authenticity.  Written testimonials work too, but make sure you include a picture and a brief background complementing the testimonial.
3) Case Studies:  the toughest of the 3 to get, but well worth it because case studies are "stories" of how your student or client took action and got results.
My experience has taught me that the best way to ask your customers to deliver case studies is by utilizing the P-A-R format, which stands for "Predicament-Action-Result."
Case studies are stories.  And every story requires a predicament or a conflict (as in a 3-Act stage play), an action and a result (or resolution).
Summary: If you're just staring out, go for endorsements.  If you have a track record in business, then go for testimonials and case studies, even if it's not customary to do so in your industry.
Social proof is your most powerful tool to dissolve disbelief in the over-communicated, over-marketed business environment we're in these days.
What To Do Now: Tell me what you think about this post in the comment section below and then share a few of the most powerful endorsements, testimonials or case studies you've ever seen online.  They could be yours or someone else's, but share them and comment on why they impacted you.
Hangout With Us?  If you want access to marketing thought leaders teach how to convert your Passions into Profits, join us at MarketingOnlineHangout.com (Google Hangout) every Friday at 12pm Pacific/3pm Eastern/8pm GMT.
Comments
comments
Powered by Facebook Comments